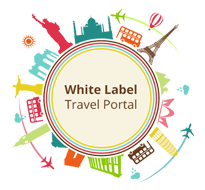 Who We Are
WLTP is a White lavel travel Solution company in India serving globally. Our prime focus is on providing customized and ready-made platforms for businesses to take their processes online. We provides wide range of services that matches client requirements of visibility in virtual space and of quality to be ahead of competition.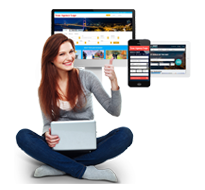 Why Choose Us
We monitor the quality of our services to uphold reputation ensure satisfied customers, acquire new customers and generate repeat business. Our team comprises of professional experts with latest technology know how having ability to handle complex projects every client is improtant to us.
What we do
We influence the travel technology market with innovative business solutions and strive to be a one-stop shop for all your travel technology needs. We White Label develop travel portals that can generate monetary returns for you at every single click. By providing the best class travel portal development services we strive to improve the client's capability, thereby helping them achieve their objectives.
Our Approach
» End to end technology solutions for travel businesses.
» Over 10 years of travel industry experience.
» Simple to use quality solutions to exhibit class, credibility, quality & professionalism of travel businesses.
» Ready to implement cost effective SaaS based travel solutions.
» Customer base across globe.
» Own high end secured web servers that guarantees data security and maximum bandwidth.
» Availability of huge inventory from Hotel and Airline suppliers.

Testimonials

This is a small gesture, but I hope that it conveys my gratitude and respect for the professional, dedicated and responsible work, TPD has done.
-Seema Singh/ Mumbai

I have wonderful experience with your team was able to provide me Travel Portal Development services which i m looking for at reliable price.
-Abhishek / Goa